CTI Basketball 1 year
Vs Waterpark College
CTI started very well with number of layup scores however Waterpark College rallied to score two baskets. CTI recovered well and went on to win the game with a score line of 19-10.
Vs Comeragh College
The CTI first year team are now reaping the fruits of their labour's. They have been putting in great efforts in training and this was apparent in the display against Comeragh College. CTI retained possession very well and Dylan Ó Fathaigh paired up very well with Riain Ó hUallacháin to get a number of great scores. John Molloy and Dylan Ó Fathaigh also displayed great resilience in defence.
The game ended in a score line of 24-08 to CTI.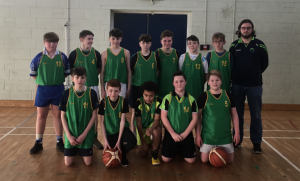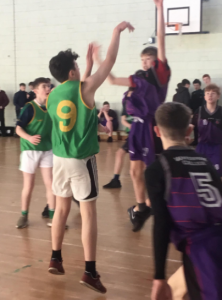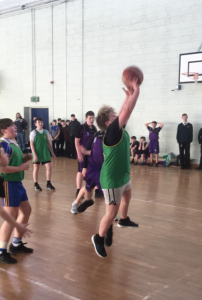 CTI Basketball 2 year
Vs Waterpark College
CTI were by far the stronger team in both attack and defence. Registering early scores and at no point did they look like they were tiring. The battle ended in a CTI victory of 35-15
Vs Comeragh College
The CTI second year team played Comeragh College in an encounter that was played with what can only be described as full intensity by both teams. Comeragh College were on team fouls in the first quarter and CTI registered a number of early scores. CTI held onto the lead throughout the game to finish 54-18.